My Highlights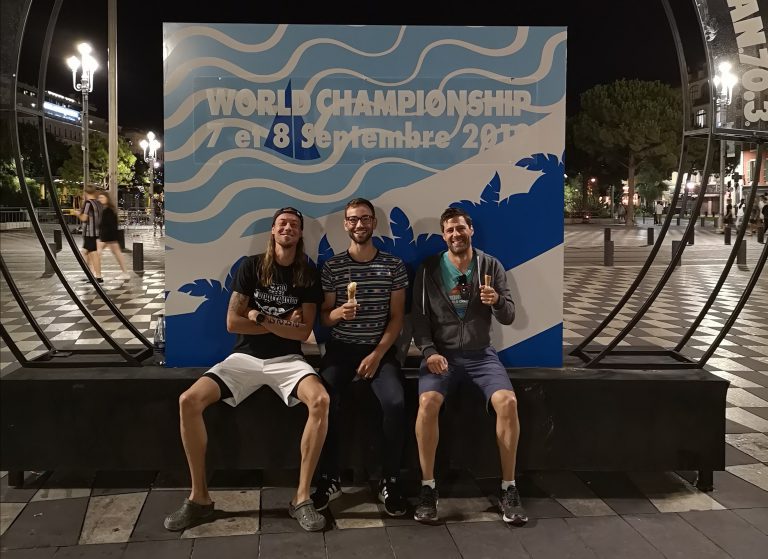 September 8th, 2019. 4 Hours, 25 Minutes and 2 Seconds of pure racing in Nice. This race might have been the biggest thing I experienced – so far! On my shelf the qualification coin is directly next to my Challange Roth trophy. The other absolut highlight. #23 of all amateurs on the 70.3 distance on this tough day, third best German amateur overall. Fantastic race and a fantastic half marathon in less then 1hour20. That showed me that progress is possible.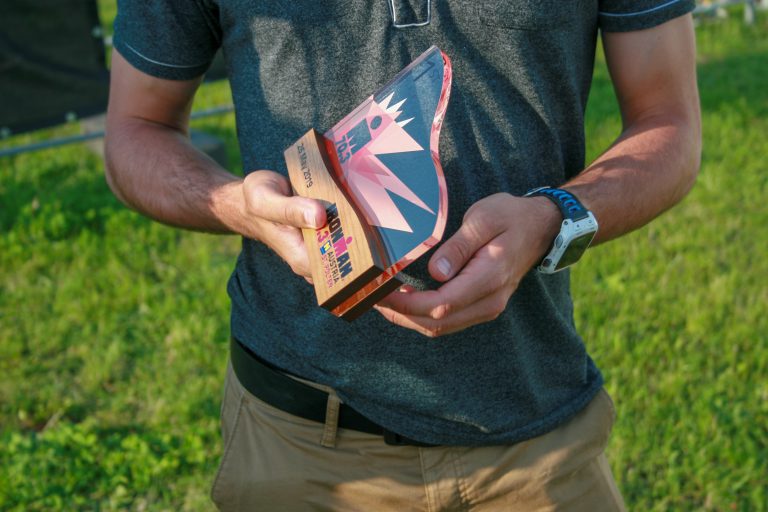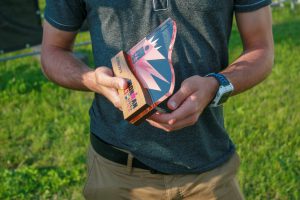 Qualification for Worlds
In St. Pölten I fixed my fall travel plans. 10 minutes ahead of the second guy in my age group after 4 hours made the trip to Nice reality.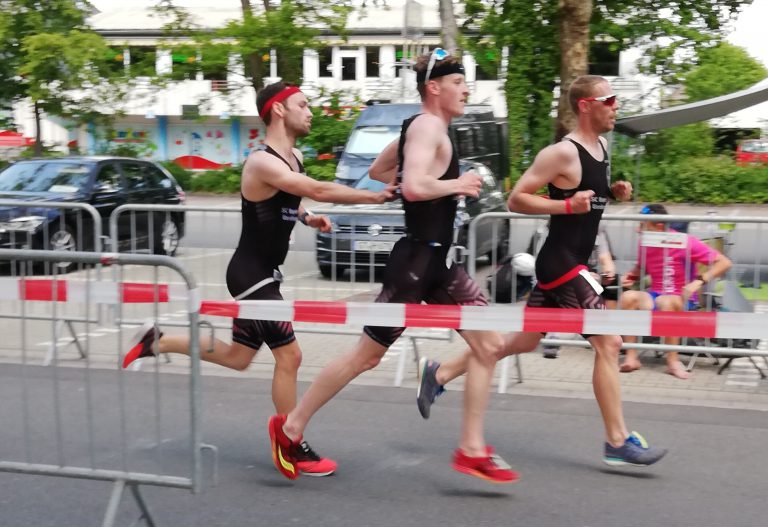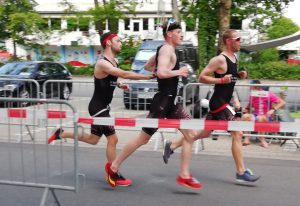 Lactate party in League 2
My first three races in the second German bundesliga were another amazing highlight. Although my focus is the middle distance I made it to the front half.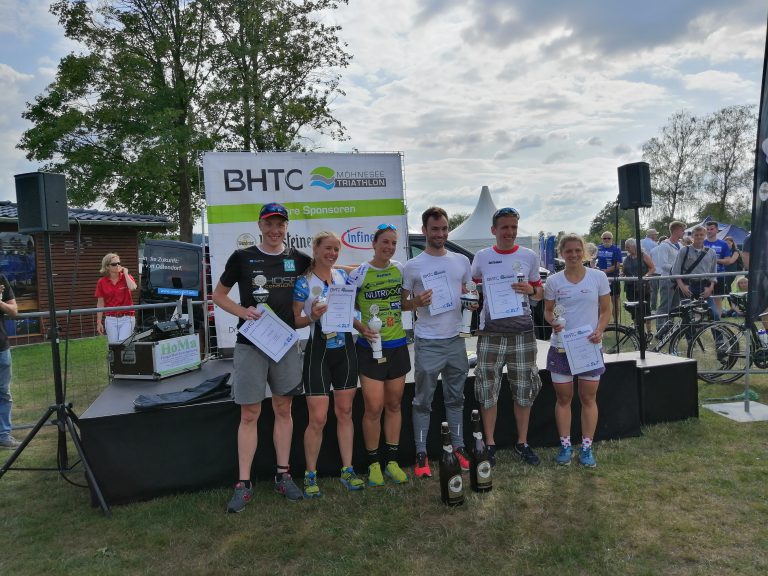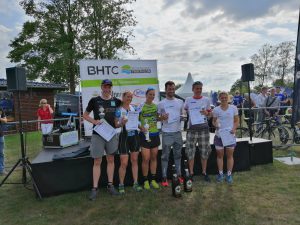 Chasing records
The prep for Nice went along the Mohnesee Tri. With 2 hours 5 minutes i bet the course record by 4 minutes.
14.04.2019 Mettmann Duathlon Overall Second
26.05.2019 Ironman 70.3 St Pölten Agegroup Win. 5th Overall
2019 2. Bundesliga Races in Eutin and Grimma
11.07.2019 Third fastes Runsplit at the Düsseldorf B2Run
03.08.2019 Möhnesee Triathlon Overall victory
17.08.2019 Borken Triathlon Overall Victroy
01.09.2019 Willich 333 Tri Overall Victory
08.09.2019 Ironman 70.3 World Championship Nice: 23rd Age Group Overall, 3rd best German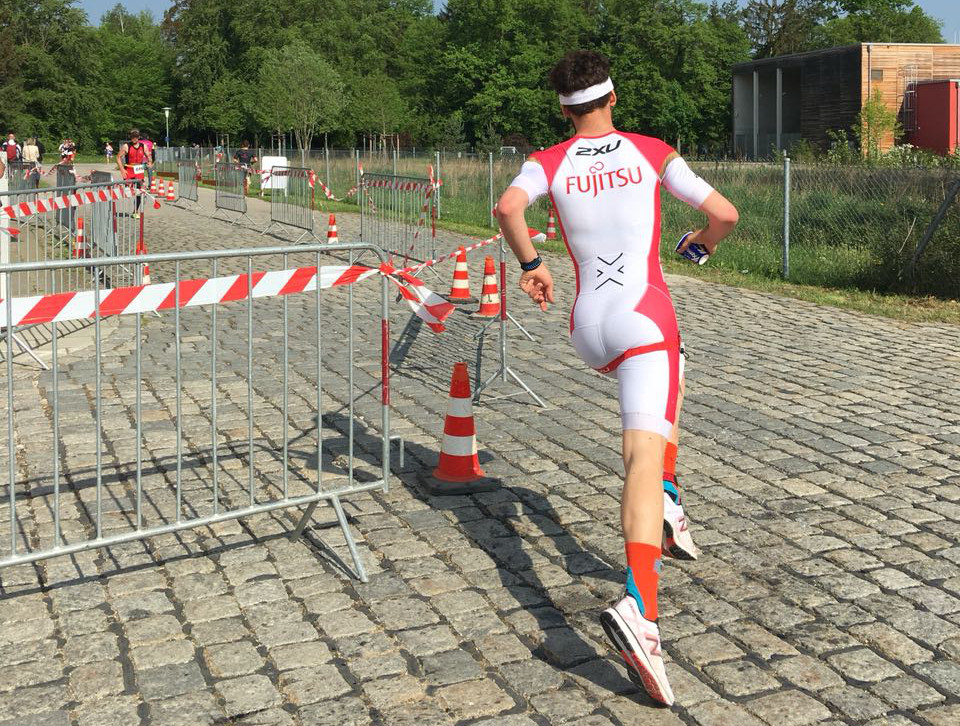 Bavarian Duathlon Champs
4th overall and Bavarian Agegroup Champ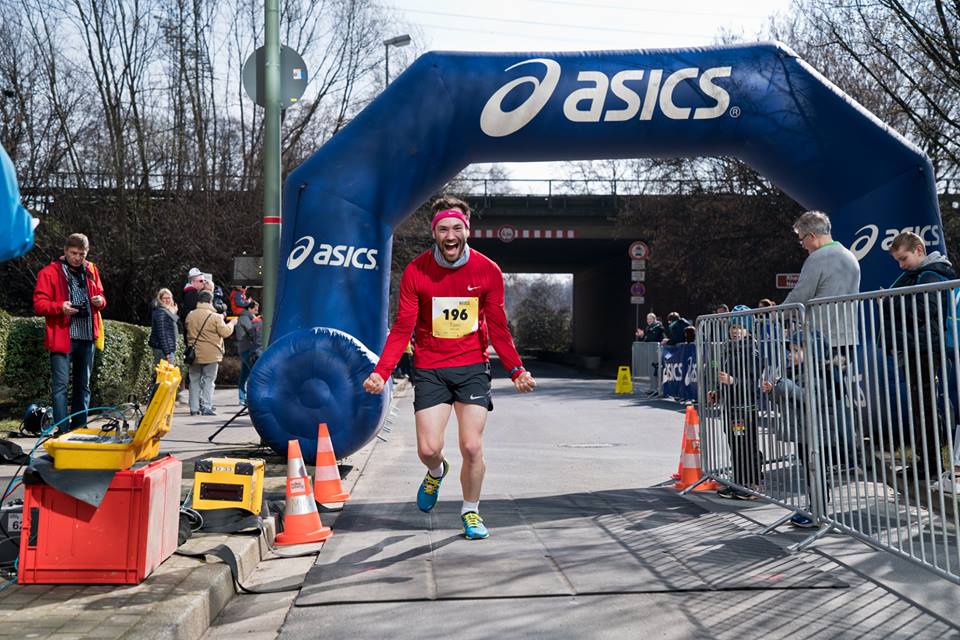 Easter-Run Neuss
Finished 5th after long sickness in 35.28. Against strong wind a stronger field.
Königsbrunn Tri
After my faux pas last year I was able to follow the track this year.
Finished second behind a pro
28.04.2018 "SWA Strassenlauf" 6.3km: Second Overall
06.05.2018 Duathlon Krailling: Bavarian Agegroup Champg and 4th overall
17.05.2018 Business Run Augsburg: Best Student
08.07.2018 Triathlon Königsbrunn: Second behind Roman Deisenhofer
22.07.2018 Triathlon League Schongau: Finished 6th in the Bavarian Elite Championship
26.08.2018 Swim Run Zell am See: 3rd in the Age Group, 9th overall
21-23.09.2018 Rothaus Riderman: First real road stage race and 30th place in the TT prologue
My early race years (in German)